2023 Chevrolet Silverado 1500 | Sierra Blanca Motors | Ruidoso, NM
The 2023 Chevrolet Silverado 1500 is a popular seller here at Sierra Blanca Motors, the leading Chevrolet dealer in Ruidoso, NM. It's a strong and reliable truck built for the farm, job site, off-road adventuring, or everyday driving offering comfort and durability. Consider the special editions if you want more from your new Chevrolet Silverado.
If your current truck isn't meeting your needs, you need a truck for work, or you want to explore, check out the 2023 Chevrolet Silverado 1500's impressive list of features and capabilities. Let us help you find the new 2023 Chevrolet Silverado 1500 you'll want in your driveway. Contact us or custom order yours today.
2023 Chevrolet Silverado 1500 Inventory
2023 Chevrolet Silverado 1500 Capability
The 2023 Chevrolet Silverado 1500 is an undisputed workhorse. At the base level, it packs 310 horsepower into a 2.7-liter turbocharged four-cylinder engine, but you can get even more out of your Silverado 1500 by opting for the 5.3L or 6.2L V8 engine.
The 6.2-liter version, available on the RST, provides 460 pound-feet of torque and 420 horsepower. It can bring the Silverado 1500 up to 60 mph in just 5.4 seconds.
The Chevrolet Silverado 1500 can tow over 11,000 pounds and comes with ten tie-down points, standard. You can fit 89.1 cubic feet of cargo into the bed and keep it in place with a motorized tailgate. With the 2023 Chevrolet Silverado 1500, you can feel confident with any task or job at hand.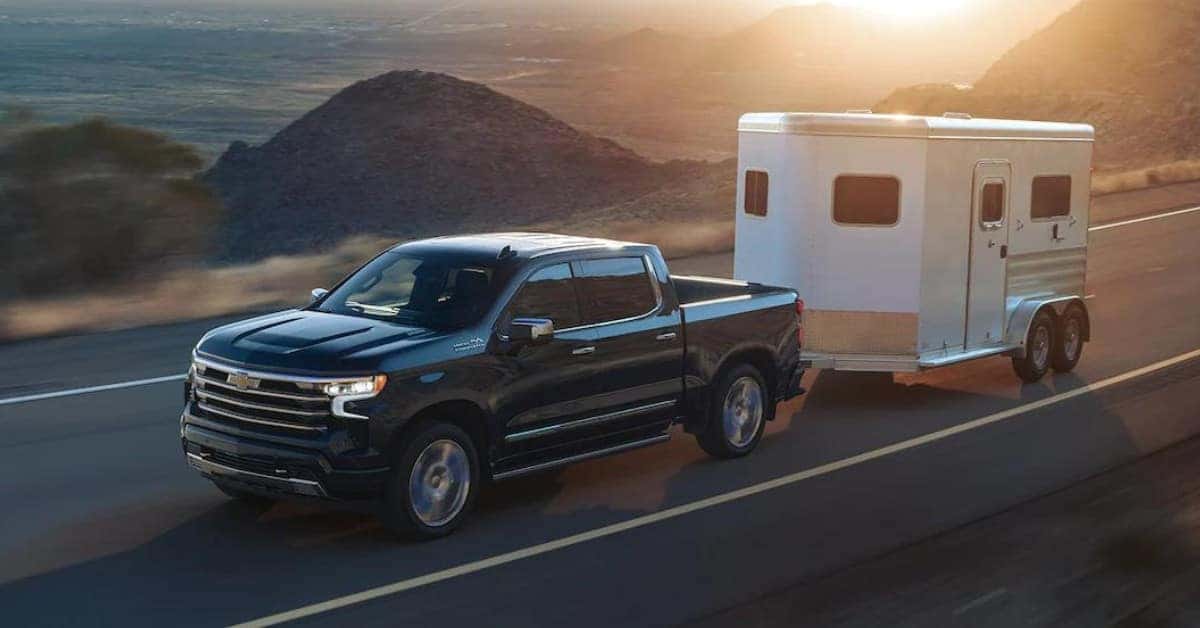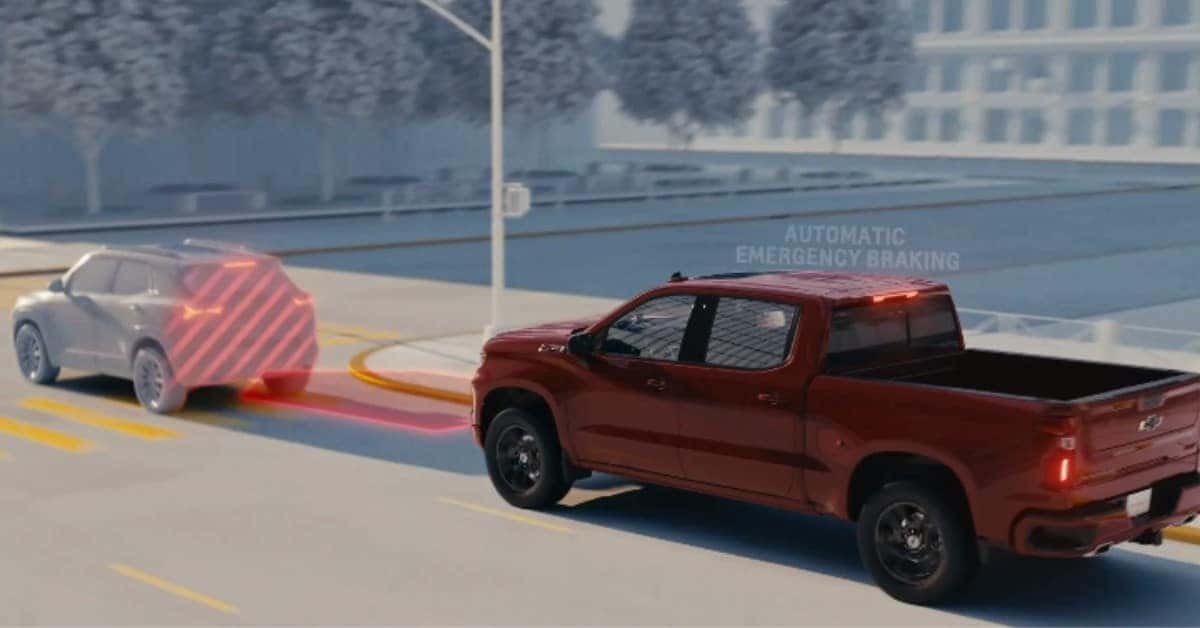 2023 Chevrolet Silverado 1500 Safety Features
The 2023 Chevrolet Silverado 1500 has the latest features to protect you and any passengers at all times. The Silverado 1500 has a five-star crash rating from the NHTSA.
The Silverado 1500 driver assist features include blind-spot monitoring, collision avoidance, a rear-view camera, and lane-keeping assistance. Super Cruise enables hands-free driving with some limitations. Ask a sales representative about how to use driver assistance technology.
Are you buying a truck to move heavy loads but worried about hauling a trailer safely? The trailer-assist feature on the Silverado 1500 helps drivers tow RVs and trailers safely. For example, the trailer sway control prevents the trailer from fishtailing or moving erratically on the road, making it easier to haul heavier loads.
2023 Chevrolet Silverado 1500 Technology
Aside from the cutting-edge safety features, the Chevy Silverado 1500 includes other high-end technology that makes driving convenient and enjoyable. For instance, you can achieve a new level of control over your Chevrolet Silverado 1500 with integrated computer technology, display interfaces, and internet connectivity tools.
The infotainment console includes a touchscreen that is up to an impressive 13.4 inches, larger than some laptop screens. ApplePlay, Android Auto, and optional integration with Amazon Alexa make it easier to sync your Silverado 1500 with your phone for music, news, and navigation.
Use your Chevrolet Silverado 1500 as a gateway to the internet by making it a mobile Wi-Fi hotspot. If you use your Chevy Silverado 1500 for work, it can be an office on wheels.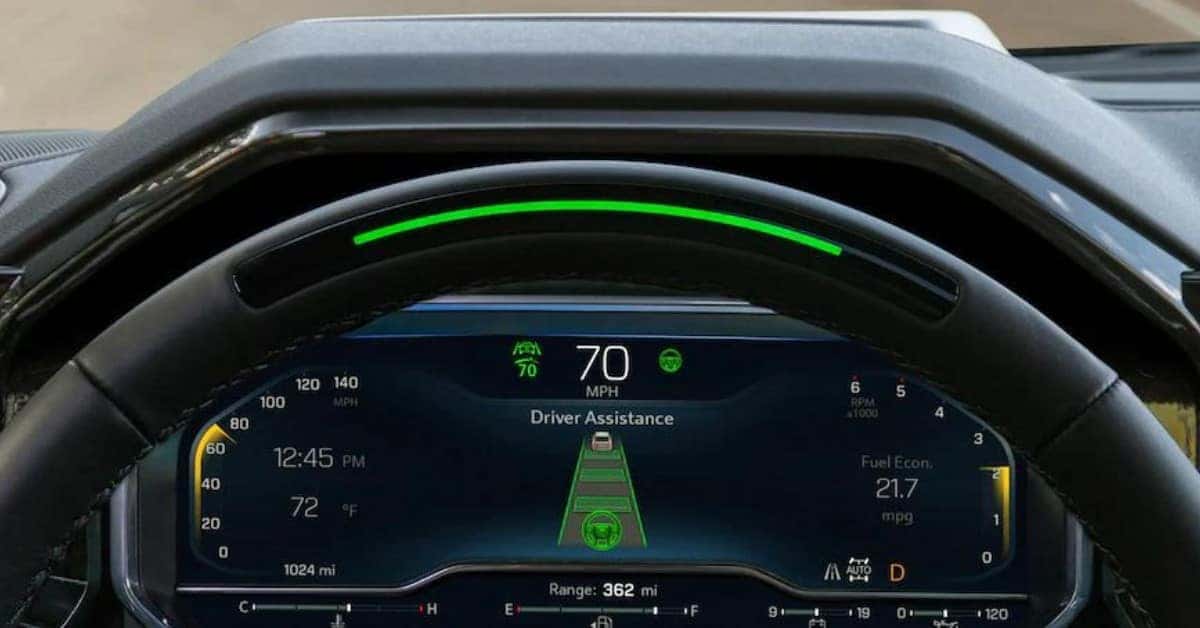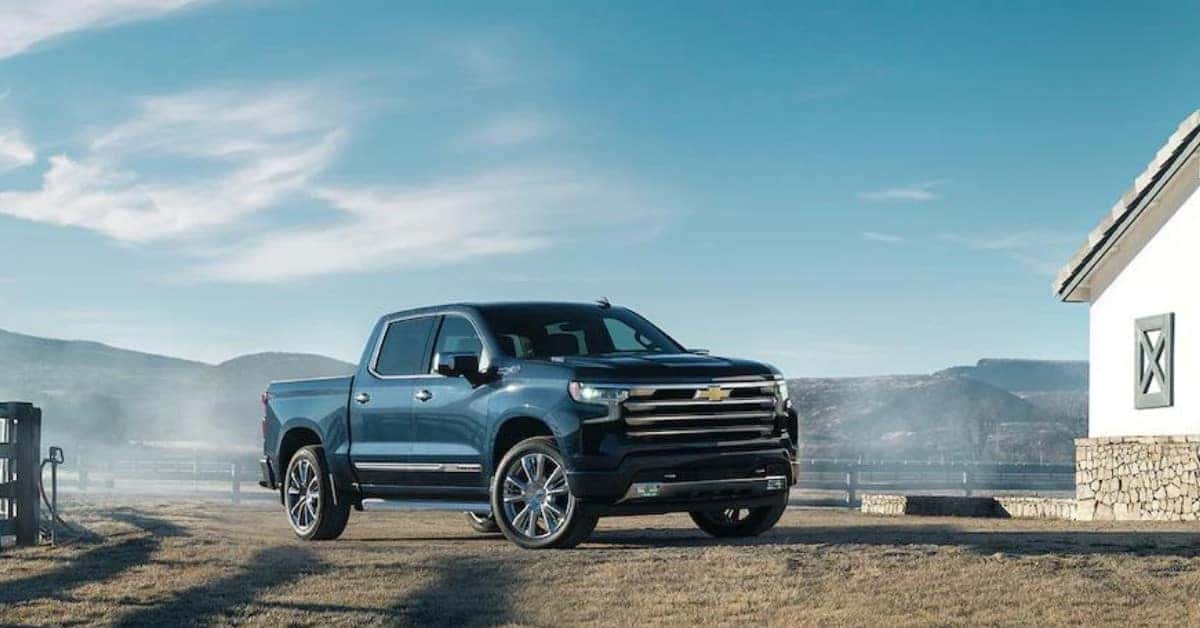 2023 Chevrolet Silverado 1500 For Sale | Custom Order Your Chevrolet Silverado 1500
Sierra Blanca Motors makes it easy for truck buyers to get their trucks custom-built at the factory to their specifications. If you don't find a 2023 Chevrolet Silverado 1500 for sale on our lot, use our online form to tell us what you want and we'll take it from there.
While Chevy builds your truck, a process that takes between one and three months, we'll keep you updated on their progress. If you want to know more, read the FAQ on our custom order page.
The best part about custom ordering your 2023 Chevrolet Silverado 1500 is that you get a truck unique to your driving needs and preferences, giving you the most value for your money.
Sierra Blanca Motors | Your 2023 Chevrolet Silverado 1500 Dealership | Ruidoso, NM

Do you live in Ruidoso, NM, or a nearby town like Alamogordo, Carlsbad, or Roswell? If you've been wondering, "Where can I find a reputable Chevy dealer near me?" try the Chevy dealership Ruidoso, NM residents have relied on for generations. We specialize in rugged vehicles from American companies who understand that New Mexico's terrain is punishing yet awe-inspiring.
Contact us at 575-315-0145 to learn more about the 2023 Chevrolet Silverado 1500. Let our team find the perfect truck for you and your family or custom order a truck to your specifications. Order your 2023 Chevrolet Silverado 1500 online today!