2023 Chevrolet Equinox | Sierra Blanca Motors | Ruidoso, NM
If you're ready to cruise the streets in a sleek compact SUV, the 2023 Chevrolet Equinox is a vehicle to consider. It boasts generous interior space, excellent safety features, and a smooth ride that any driver would appreciate.
Sierra Blanca Motors, a leading Chevy dealership in Ruidoso, NM, is the best place to get a Chevy Equinox if you live near Alamogordo, Mescalero, Roswell, or any other local New Mexico community. Our team has over 50 years of experience providing unmatched services to local residents. If you're looking for a 2023 Chevrolet Equinox, we can help you with custom ordering online, leasing options, financing, and more. 
2023 Chevrolet Equinox Inventory
2023 Chevrolet Equinox Capability
The 2023 Chevrolet Equinox is available in four trim levels, all of which include a supercharged 1.5L four-cylinder engine, complete with 170 horsepower at 5,600 RPM, a front-wheel drivetrain, and a six-speed automatic transmission. It is an exceptional vehicle for the standard daily driver who appreciates a smooth ride with leisurely acceleration. You can get up to 26 MPG for city driving and up to 31 MPG on the highway.
Feel free to pack up your belongings and hit the road for your next adventure with the new Chevy Equinox and its 63.9 cubic feet of cargo volume. Do you need to haul a trailer behind your SUV? The Chevy Equinox comes with a towing capacity of 1,500 pounds.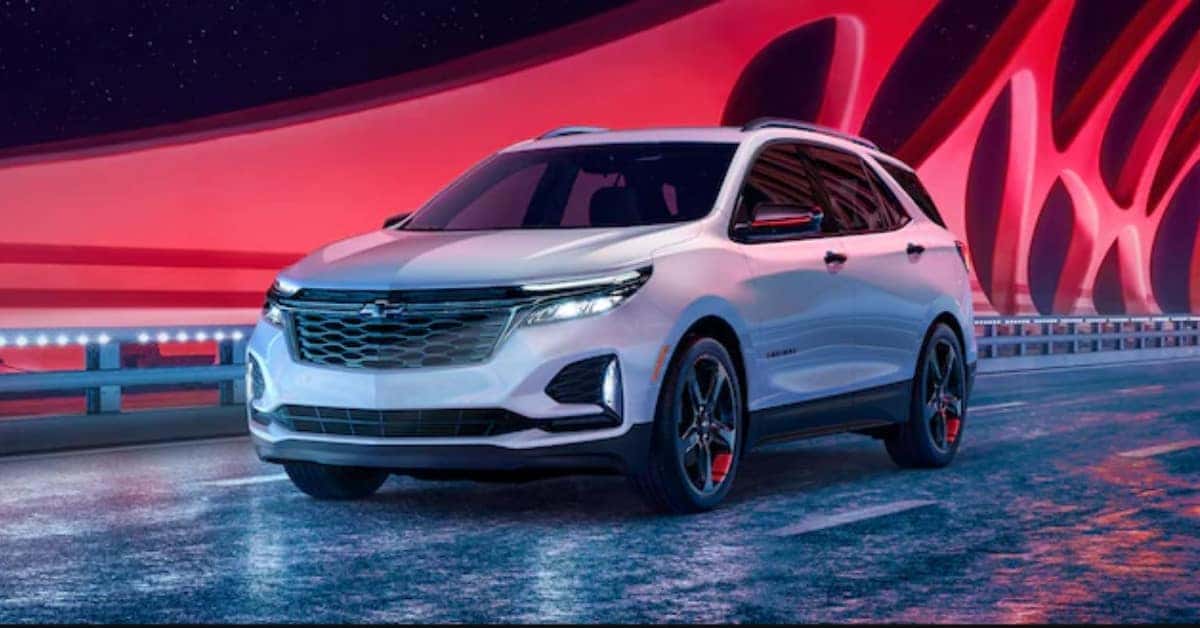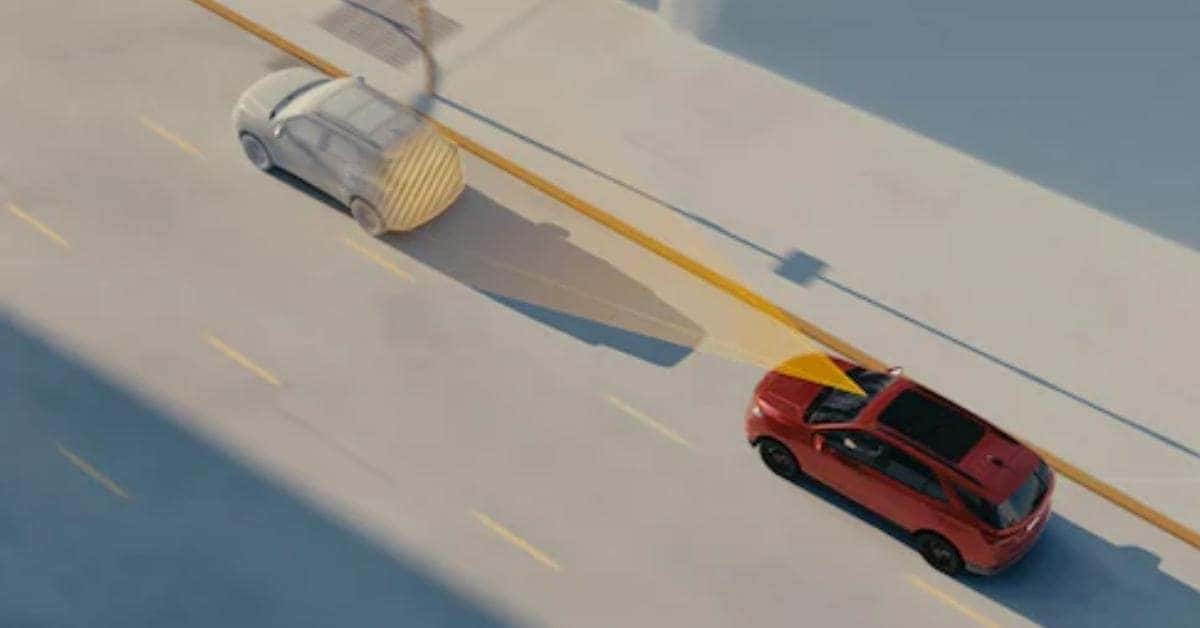 2023 Chevrolet Equinox Safety Features
Travel in style and safety with the 2023 Chevrolet Equinox. In addition to OnStar Safety & Security, the vehicle comes with Forward Collision Alert and automatic braking to keep your SUV at a safe distance from others. Front pedestrian braking provides extra protection for people who may walk in front of your vehicle.
Another safety feature in the new Chevy Equinox is Lane Keep Assist with Lane Departure Warning. If you unintentionally drift beyond your lane's detected lines, the system will gently correct and warn you to keep you centered and safe from collisions. 
Other notable features of this new model include:
- Rear vision camera
- Front and rear park assist
- Adaptive cruise control
2023 Chevrolet Equinox Technology
The enhanced Chevy Equinox is far from lacking when it comes to technology. The SUV includes many state-of-the-art features that make riding in its comfortable cabin an enjoyable experience. 
All Chevrolet Equinox trim levels come with Bluetooth wireless technology and internet access, allowing for hands-free phone usage through its seven-inch touchscreen infotainment system. Easily pair your iPhone or Android to your car through Apple CarPlay and Android Auto and browse the internet with an available Wi-Fi hotspot. 

You can also turn your cell phone into a command center for your 2023 Chevrolet Equinox with the myChevrolet mobile app. Conveniently check your vehicle's health, like tire pressure and fuel level, from your phone. You can also use the app for:
- Vehicle Location 
- Navigation
- Remote start and stop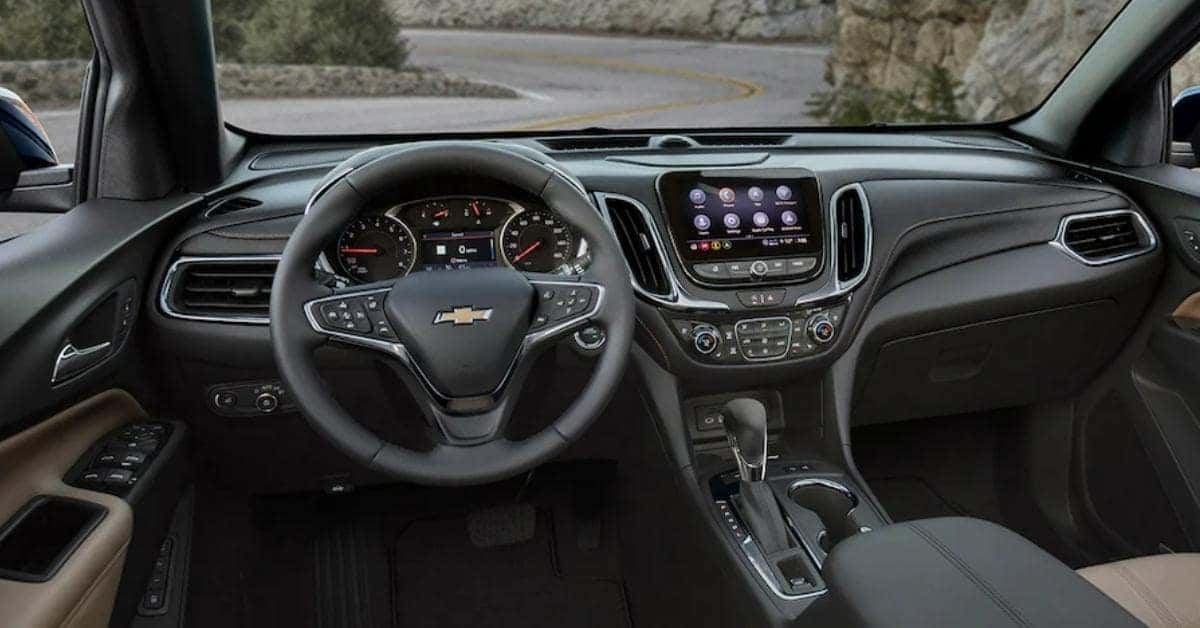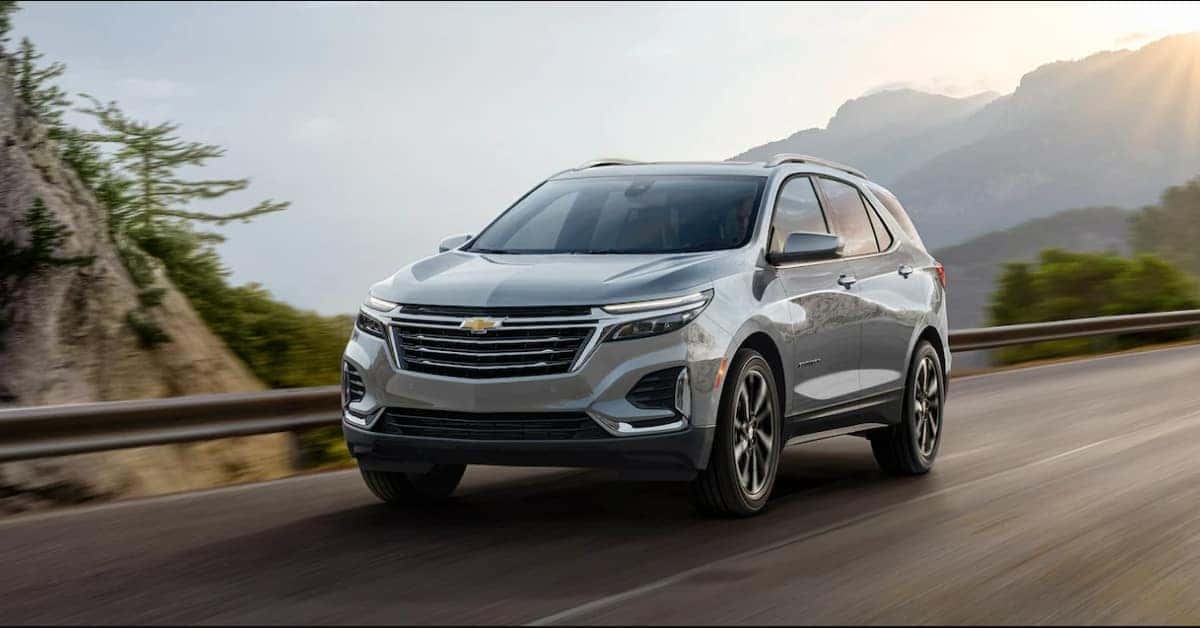 2023 Chevrolet Equinox For Sale | Custom Order Your Chevrolet Equinox
If you're looking for a Chevy Equinox for sale in or around Ruidoso, NM, rest assured Sierra Blanca Motors can meet your vehicle needs and exceed your customer service expectations. Our Chevy dealership in Ruidoso, NM, is happy to offer custom online orders for the improved 2023 Chevrolet Equinox.
Our custom factory orders allow you to select prime accessories, colors, and other features for your new Chevy. Enjoy prioritized order processing, available incentives, locked-in prices, and more.
Our sales consultants and finance team are available to help you make the best purchasing decisions for your lifestyle and budget. Start the process today by completing your financing application, or order your Chevrolet Equinox online here. 
Sierra Blanca Motors | Your 2023 Chevrolet Equinox Dealership | Ruidoso, NM
Instead of searching online for a "Chevy dealer near me", head to Sierra Blanca Motors in Ruidoso, NM. If you're ready to purchase a 2023 Chevrolet Equinox at an affordable price and with customized configurations, we are the best Chevy dealership in Ruidoso, NM, to visit.
Our team has been providing exceptional services for residents in and around the community for over 50 years. We understand the appeal of an upgraded Chevy Equinox with beauty, modern technology, and excellent hauling capacity. Contact Sierra Blanca Motors today to explore your vehicle buying options.