2022 Chevrolet Traverse | Sierra Blanca Motors | Ruidoso, NM
If you want a sleek, midsize SUV that meshes style and practicality, then the 2022 Chevrolet Traverse is the right choice. The Chevy Traverse has impressive towing capabilities for an SUV, an eight-passenger limit, and leading-class technology.
The 2022 Chevy Traverse comes in various trims, including Midnight Edition, Sport Edition, RS Edition, and Redline Edition.
Regardless of the trim level you choose, the 2022 Chevy Traverse offers the gold standard of safety with Chevy Safety Assist. Ride in style without compromising on safety.
If you're ready to learn more about this versatile vehicle, it's time to contact your trusted Chevrolet dealer. At Sierra Blanca Motors, you get an authorized Chevy dealer that serves the Ruidoso, Roswell, Alamogordo, and the surrounding New Mexico communities.
Contact our team today at (575) 315-8074 to find the 2022 Chevrolet Traverse that works for you and your family.
2022 Chevrolet Traverse Inventory
2022 Chevrolet Traverse Capability
With the Chevrolet Traverse, your capabilities are far from limited. Need to tow a trailer? Don't worry, as specific models have a towing capacity of 5,000 pounds and a distinctive towing feature for hauling a trailer.
Weather and road conditions aren't a challenge for the Chevy Traverse either—the vehicle offers a driver mode selector allowing you to seamlessly shift between front-wheel drive, snowy conditions, off-road needs, and all-wheel drive.
Check out these other capabilities that are sure to impress: 3.6 V6 engine, 9 speed transmission, 98.2 cubic feet of cargo volume, 18 MPG city, and 27 MPG highway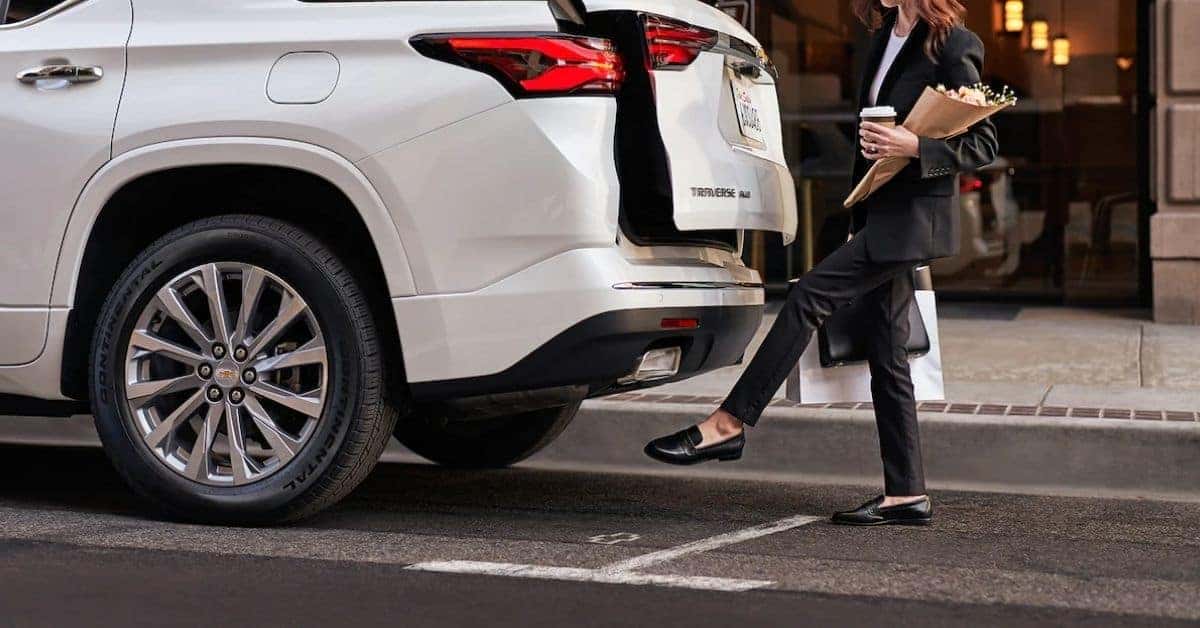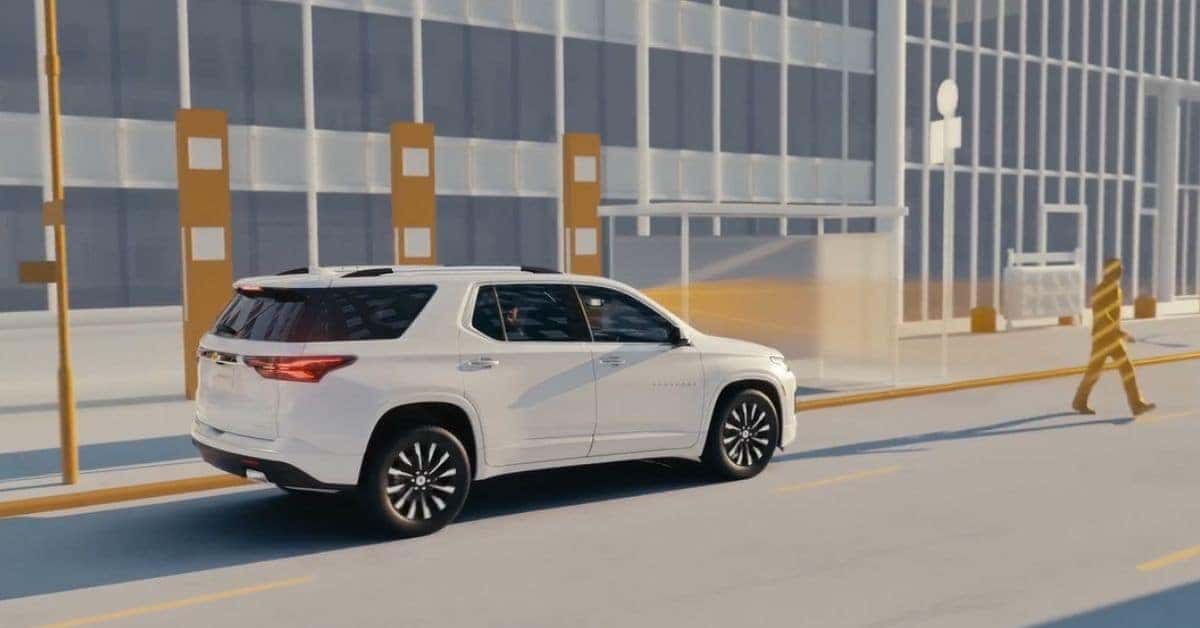 2022 Chevrolet Traverse Safety Features
Safety comes first with this SUV. In the Chevy Traverse, you can expect safety features like automatic emergency braking, which will stop forward car collisions before they occur. This vehicle also comes standard with forward-collision alerts and front pedestrian braking systems, which provide you with added awareness for potential collisions, keeping those inside and outside your vehicle safe.
The top-notch safety features don't stop there. This midsize SUV also offers lane-keeping assistance, preventing distracted driving accidents. Lastly, the Traverse's distance indicators help you maintain a safe driving space between you and the vehicle in front of you on congested highways.
2022 Chevrolet Traverse Technology
You expect advanced technology in new vehicles, and the Chevy Traverse doesn't disappoint. The car offers Apple CarPlay and Android Auto for hands-free phone calls, music, and navigation. Not to mention the new Chevrolet Traverse also has a rearview camera for seamless reversing.
Arguably, the most useful tech additions to the 2022 model are the USB ports in every row of the vehicle. Enjoy constant access to chargers for the entire family, from the drivers' needs to charge their phone to the kids' tablet charged and ready to go for any trip.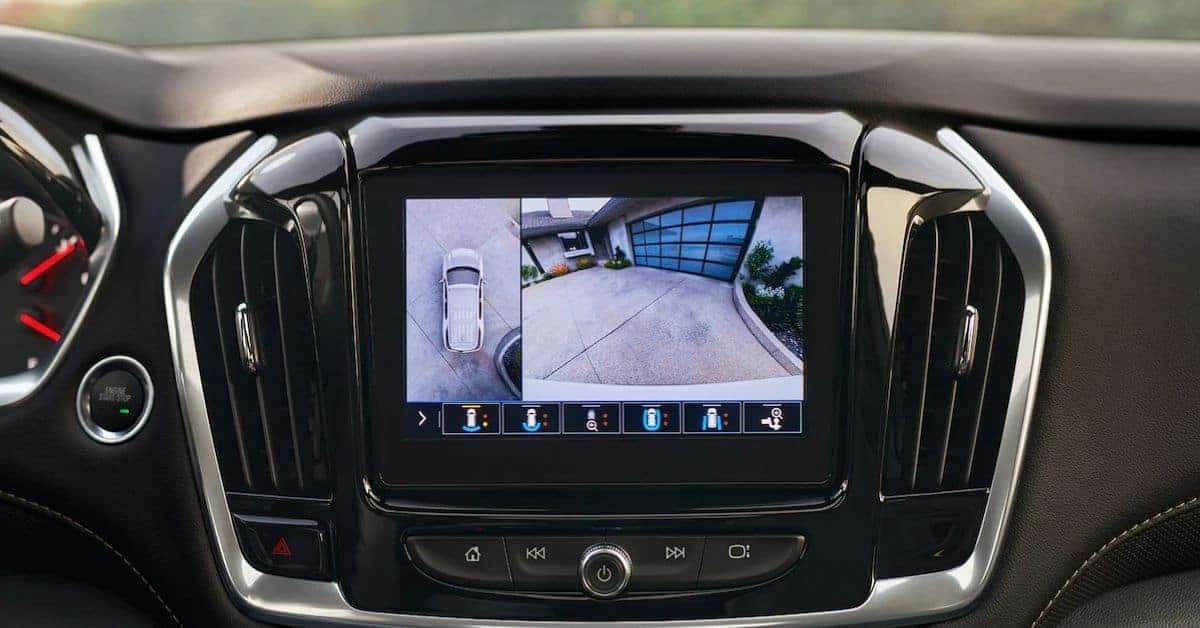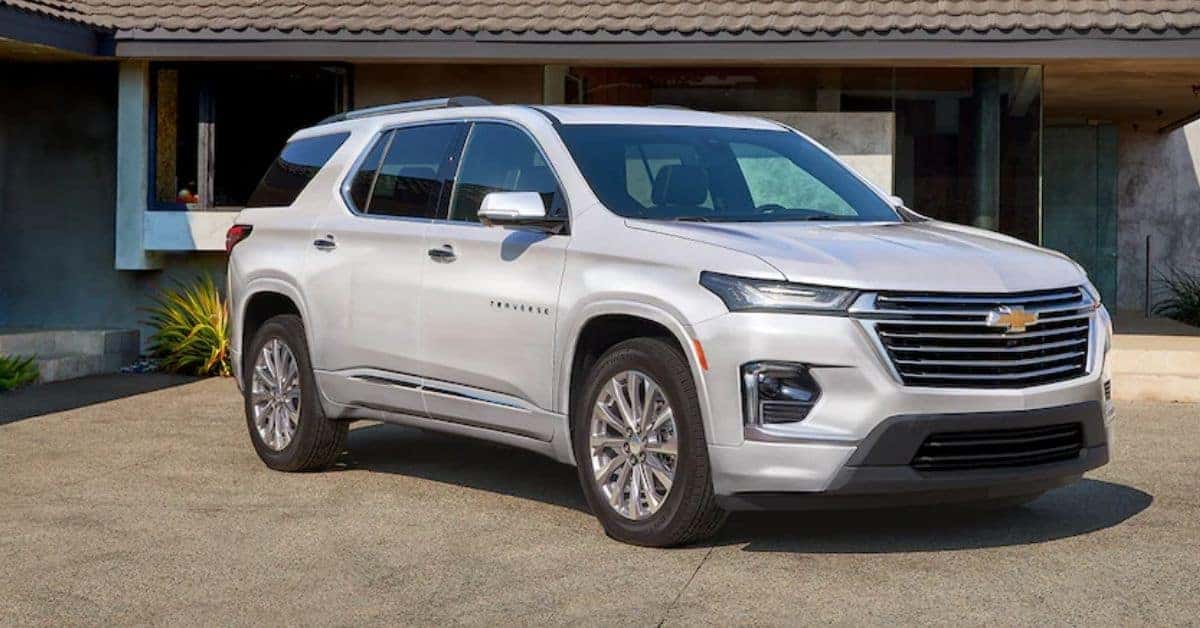 2022 Chevrolet Traverse Lease Deals | Chevy Traverse For Sale
Leasing is a reasonable option when purchasing a 2022 Chevy Traverse. However, Sierra Blanca Motors understands that opening up an auto loan isn't always the first choice for every customer.
We want to find ways to assist our customers in getting the Chevy SUV they desire. That's why we help buyers with lease deals that work for every buyer. Sierra Blanca Motors also offers incentives for first responders, military, college students, and eligible private and public school educators so that everyone can get the SUV they deserve.
Contact us today at (575) 315-8074 to start the financing process.
Sierra Blanca Motors | Your 2022 Chevrolet Traverse Dealership | Ruidoso, NM
If you're eyeing the 2022 Chevrolet Traverse, Sierra Blanca Motors is the Chevrolet dealership in Ruidoso, NM, for you. Whatever the query, we're your Chevy vehicle experts that are here to help narrow down your vehicle search.
Get in touch with our dedicated team of salespeople to find the 2022 Chevrolet Traverse that works for you. From there, our finance team will work with you and go above and beyond to provide top-of-the-line leasing deals, seasonal offers, and flexible payment arrangements that fit your budget.
Contact Sierra Blanca Motors today at (575) 315-8074 to get in touch with our team of trusted professionals. We'll work together to test drive your Chevrolet Traverse, discover the trim you love, and discuss all of your financing options. In no time, you'll be heading home in your new 2022 Chevy Traverse.