2022 Chevrolet Tahoe | Sierra Blanca Motors | Ruidoso, NM
The 2022 Chevrolet Tahoe, has what it takes to double as your quick ride to the grocery store or your cross-country road trip vehicle. While preserving its classic Chevrolet Tahoe design, the new Chevy Tahoe comes in a variety of fresh styles and colors, including Dark Ash Metallic, Auburn Metallic, and Evergreen Gray Metallic. It also incorporates advanced technology unlike ever before.
The 2022 Chevy Tahoe trim levels include the Chevy Tahoe RST, Chevy Tahoe Z71, Chevy Tahoe High Country, and Chevy Tahoe Premier, all of which now come with a 6.2L V8 engine.
If you're looking for an interior cabin that'll fit the whole family along with new features that make driving easy, contact us at (575) 315-8074. You can also visit your trusted Chevrolet dealer at Sierra Blanca Motors in Ruidoso, NM, today!
2022 Chevrolet Tahoe Inventory
2022 Chevrolet Tahoe Capability
The 2022 Chevrolet Tahoe offers three engine options, including:
● The 355-hp 5.3L V8 engine
● The 420-hp 6.2L V8 engine
● The six-cylinder diesel 3.0L
Of the three, the six-cylinder diesel engine tends to go farther, reaching 21 mpg in the city and up to 28 mpg on the open highway. Contrastingly, the 355-hp and 420-hp take you 20 miles with each gallon of gas on the highway.
The diesel option also has a high 450 lb-ft of torque, comparable to the 420-hp. However, the 355-hp falls below that with around 380 of pulling power.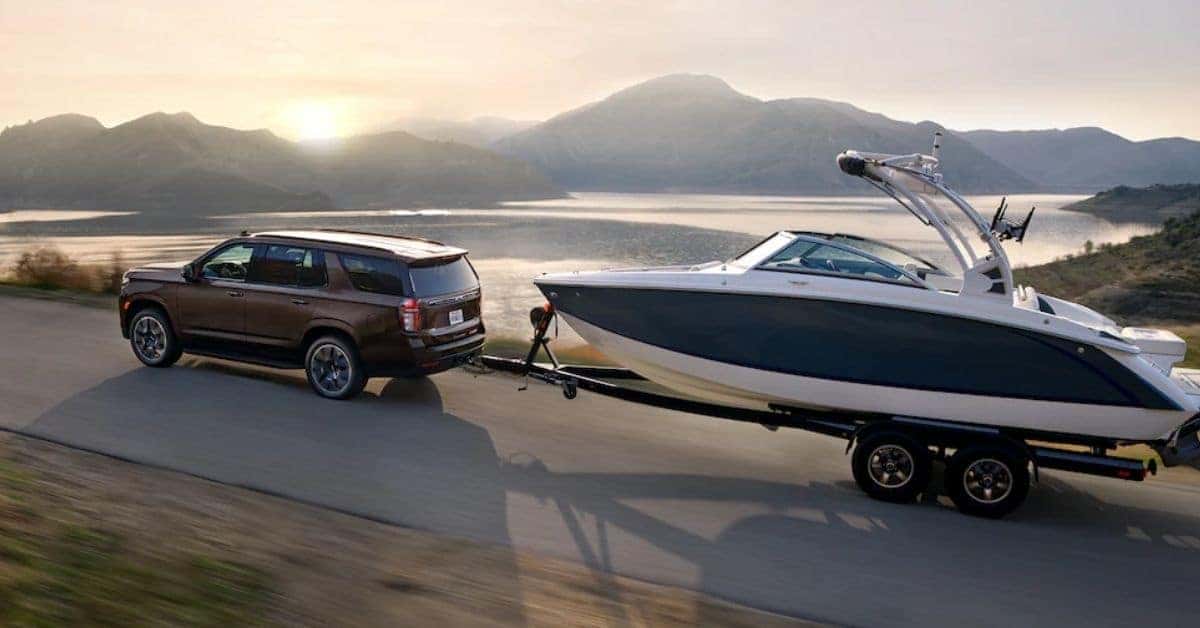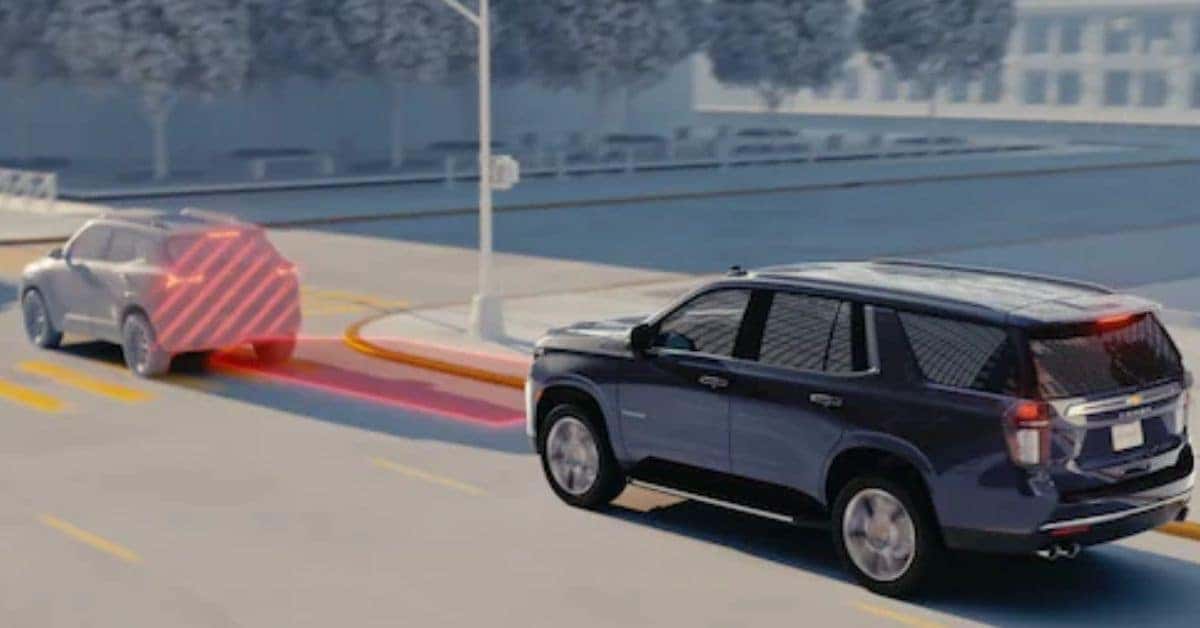 2022 Chevrolet Tahoe Safety Features
Aside from Chevrolet Tahoe being an all-wheel-drive or rear-wheel-drive vehicle, ensuring security on the road during slippery conditions, the new 2022 Chevrolet Tahoe is incorporated with an abundance of new driver assistant features, including:
● High beams that can increase your visibility for up to 400 feet.
● Parking sensors in the front and back of your vehicle ensure fewer accidents with parked cars.
● Lane-keeping assistance alerts you when you accidentally shift out of your lane.
● 13 cameras give a full 360-degree view of occurrences around your vehicle.
● The Buckle to Drive feature prevents the vehicle from moving if the driver has not buckled up.
2022 Chevrolet Tahoe Technology
While 13 cameras guide you into parking spaces or out of congested traffic with ease, the 2022 Chevrolet Tahoe technology also provides an Infotainment system and Heads-Up Display.
The Infotainment system enables Alexa and Google services. As a result, the system doubles as an information and entertainment center, helping the driver communicate and find the best routes, all while entertaining passengers. Each Chevy Tahoe consists of two 12.6 LCD touchscreens, Bose systems, and hotspots for unlimited entertainment.
The Heads-Up Display goes further by projecting vital driver information onto the windshield, keeping the driver from turning their head away from the road.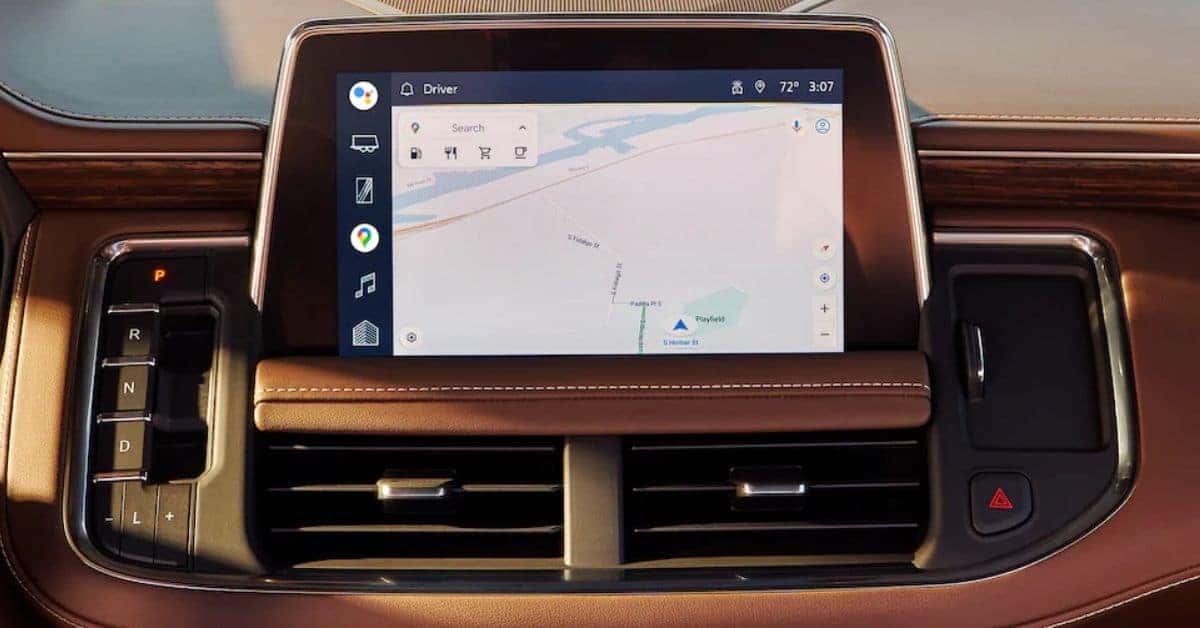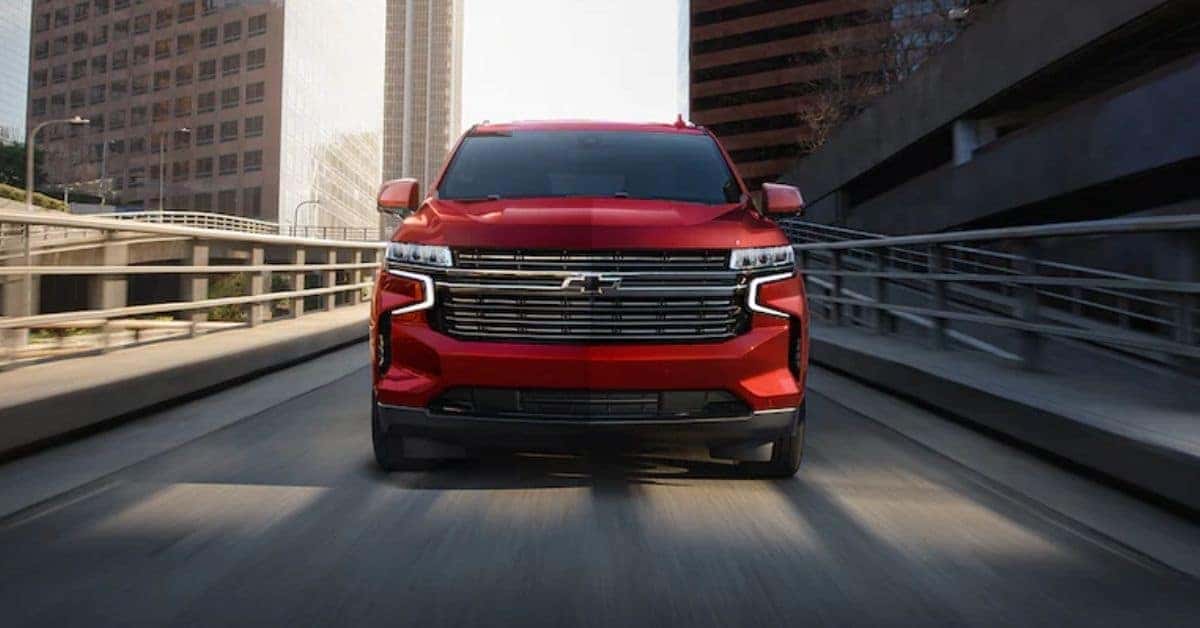 2022 Chevrolet Tahoe Lease Deals | Chevy Tahoe For Sale
Whether you already have the perfect Chevy in mind for your family's needs or you need assistance zeroing in on the right options for you, visit us at Sierra Blanca Motors. We are a top-rated and trusted Chevy dealer located in Ruidoso, NM. Therefore, you can trust us to get you the best deals on a new 2022 Chevrolet Tahoe.
We provide special financial programs to students, first responders, and those who serve or have served in the military. However, other customers can benefit from our understanding and lenient financial department, which assists with pricing flexibility and lease deals.
You can also take advantage of our monthly specials that allow customers to drive away with the best deals in Ruidoso.
For more on our current or upcoming deals or to find your favorite Chevrolet Tahoe, contact us at (575) 315-8074.
Sierra Blanca Motors | Your 2022 Chevrolet Tahoe Dealership | Ruidoso, NM
At Sierra Blanca Motors, we've spent over five decades matching the right vehicle to the right customer. Once you step onto our lot, you'll appreciate our selection of Chevrolet Tahoes and zero pressure from our expert staff. We treat our customers like family and strive to find them the vehicle that checks all their boxes.
If you're considering a 2022 Chevrolet Tahoe, we have one to suit your style. Visit Sierra Blanca Motors or contact us at (575) 315-8074 today!