2022 Chevrolet Silverado 2500 For Sale | Sierra Blanca Motors | Ruidoso, NM
When you want a high-powered, rugged, yet versatile vehicle to take you where you need to go and fulfill your towing needs, the 2022 Chevrolet Silverado 2500 HD checks all the boxes. From its high-performance power to its intuitive design features and a luxury cabin with the newest safety technology, this heavy-duty truck has it all. The Chevy Silverado is the workhorse of Chevy trucks and continues to be so.
You'll find the 2022 Chevy Silverado 2500 HD in five different trims, including the Work Truck, LT, Custom, LTZ, and High Country.
Sierra Blanca Motors in Ruidoso, NM, is a proud dealer of the 2022 Silverado 2500 HD and many other vehicles from Chevrolet. We serve Ruidoso, Roswell, Carlsbad, Alamogordo, and the surrounding New Mexico communities. Contact us today at (575) 315-8074 when you want to shop for a new 2022 Chevrolet Silverado.
2022 Chevrolet Silverado 2500 Inventory
2022 Chevrolet Silverado 2500 HD Capability
Two engine options give the 2022 Chevrolet Silverado the versatility to take on any serious project.
- 6.6L V8 gas engine: Featuring 401 horsepower, 464 lb-ft torque, and a 6-speed automatic transmission.
- Duramax 6.6L turbo-diesel V8 engine: Boasting 445 horsepower, 910 lb-ft torque, and a 10-speed Allison automatic transmission
Each trim and configuration will have a different max pulling weight. The gas engine's max trailering weight stands at 18,510 lbs., and the Duramax engine comes in at almost double with 36,000 lbs. As for fuel economy, the gas option gets 14 mpg, and the diesel option reaches 19 mpg.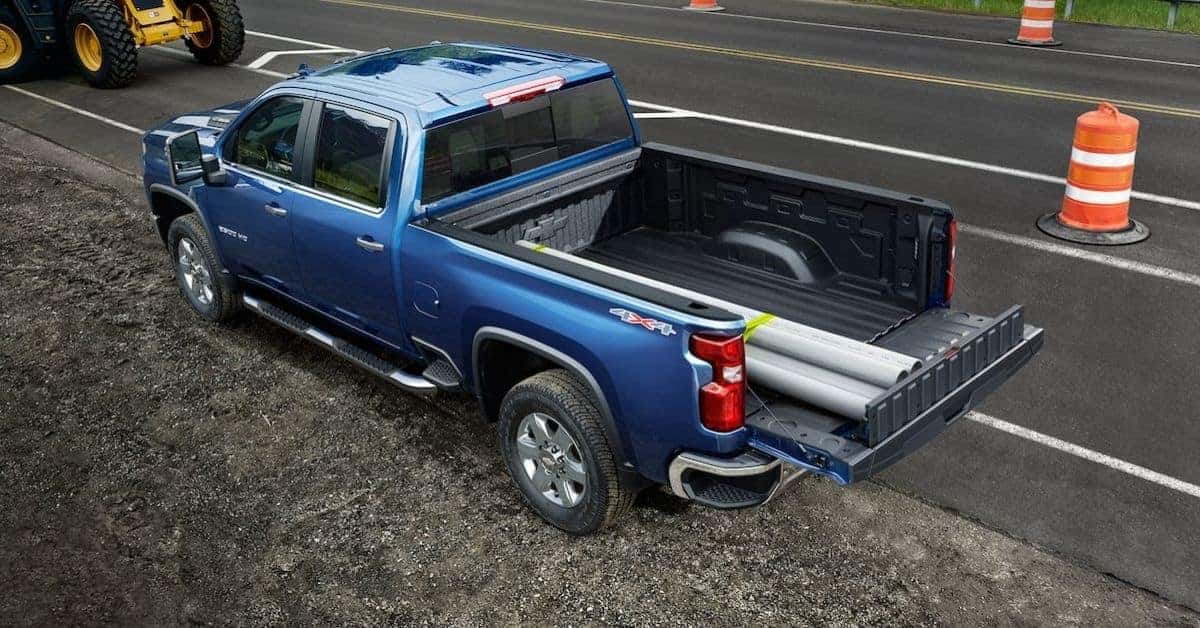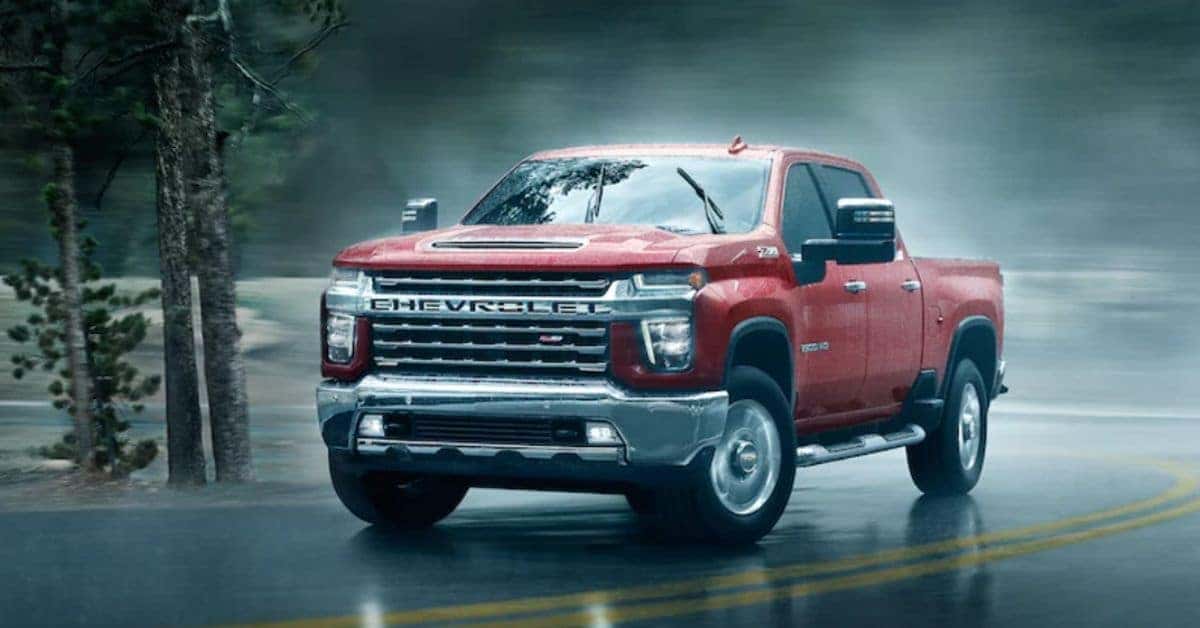 2022 Chevrolet Silverado 2500 HD Safety Features
Like all Chevy vehicles, automatic emergency braking and forward collision are available for the 2022 Chevrolet Silverado 2500. Depending on the trim, the Silverado 2500 HD will have different safety features. The standard model features up to 15 camera views and the Advanced Trailering System to monitor your trailer.
Inside the cab, a Head-Up Display broadcasts safety alerts and navigation to your windshield. Six interior airbags and OnStar Services keep you safe during accidents. You'll even find configurable Teen Driver protection features and an included Tire Pressure Monitoring System to ensure all drives go smoothly no matter where you're going.
2022 Chevrolet Silverado 2500 HD Technology
The 2022 Chevy Silverado has an extensive range of cameras and other technology, so your trailer or heavy load stays safe. Chevrolet trucks come with their proprietary driver assistance technology, as well as new innovations. Improved technology features enhance the hitching and towing experience, such as the Trailer Length Indicator and the new Jack Knife Alert.
With up to eight camera options and 15 camera views, monitoring your trailer while parking or driving your Chevy truck has never been easier. Maneuver your trailered Silverado precisely with four available hitch views, five parking views, and six driving views across the included cameras.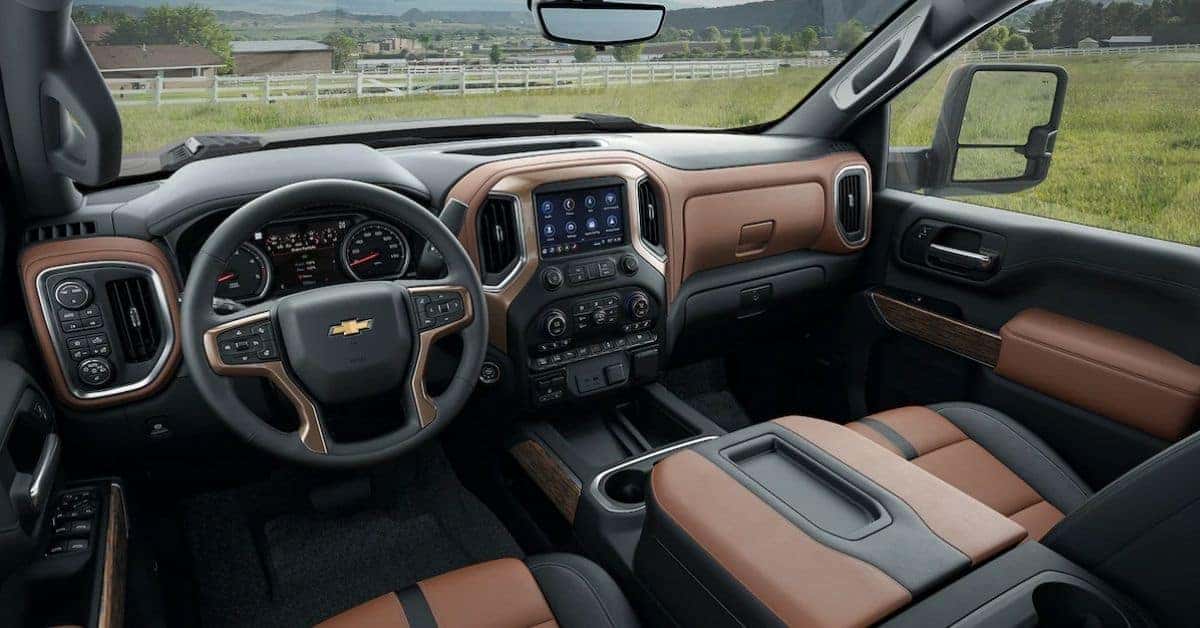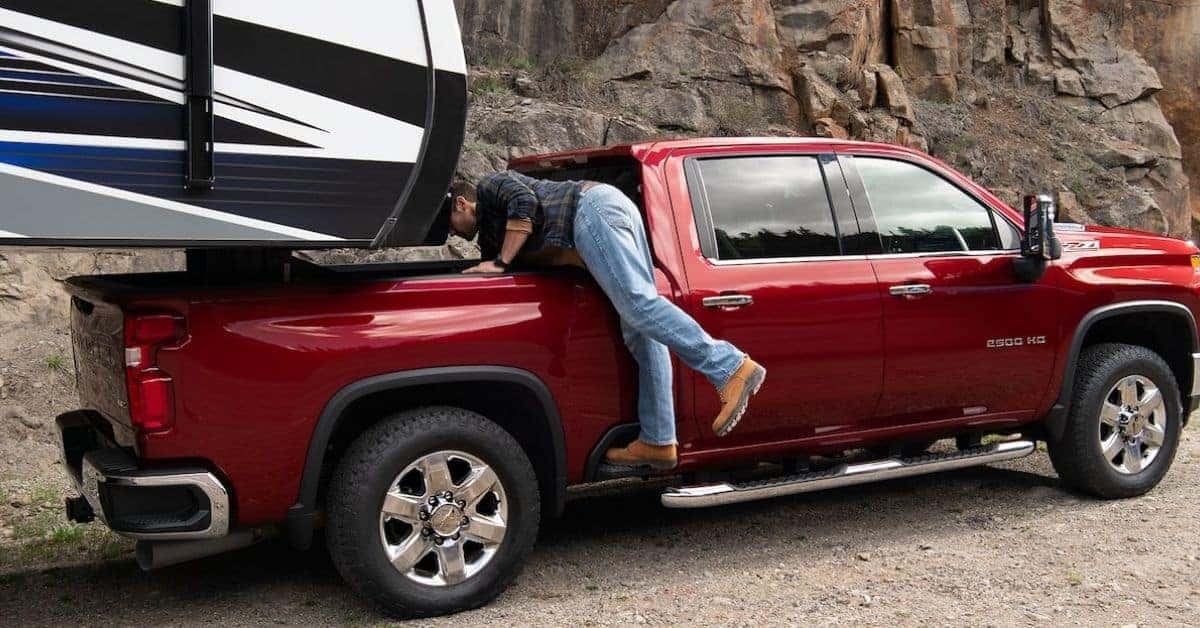 2022 Chevrolet Silverado 2500 For Sale | Chevy Silverado 2500 Lease Deals
When you want to buy a new 2022 Chevy Silverado, Sierra Blanca Motors offers a variety of deals for purchasing Chevrolet vehicles. As a proud Chevy dealer in Ruidoso, NM, we work with Chevrolet to give our customers special vehicle financing offers. Their programs provide allowances to eligible educators, first responders, military, and students to help offset the costs of a new vehicle.
At Sierra Blanca Motors, we understand the challenges that come with buying a new vehicle, so our finance department makes the process stress-free in addition to providing leasing deals and other offers for your new Chevy Silverado 2500 HD. Fulfilling your vehicle dreams remains our top goal. We offer flexible pricing for a variety of budgets to help you purchase the vehicle you want.
Contact us online to learn more about our deals, or call us directly at 575-315-8074 to discuss financing plans for your next vehicle.
Sierra Blanca Motors | Your 2022 Chevrolet Silverado 2500 HD Dealership
When you need a Chevy dealer in Ruidoso, NM, look to Sierra Blanca Motors—our top-notch dealership has everything to meet your needs. For over 50 years, we've helped customers in Ruidoso, NM, and the surrounding areas find vehicles that fit their lifestyle perfectly at prices they can afford. We offer an extensive selection of new and preowned vehicles from Buick and Chevrolet including the new 2022 Chevrolet Silverado 2500 HD.
Are you in the market for a 2022 Chevrolet Silverado 2500? Stop in to see our inventory at Sierra Blanca Motors, or contact our staff for more information on vehicles at (575) 315-8074.