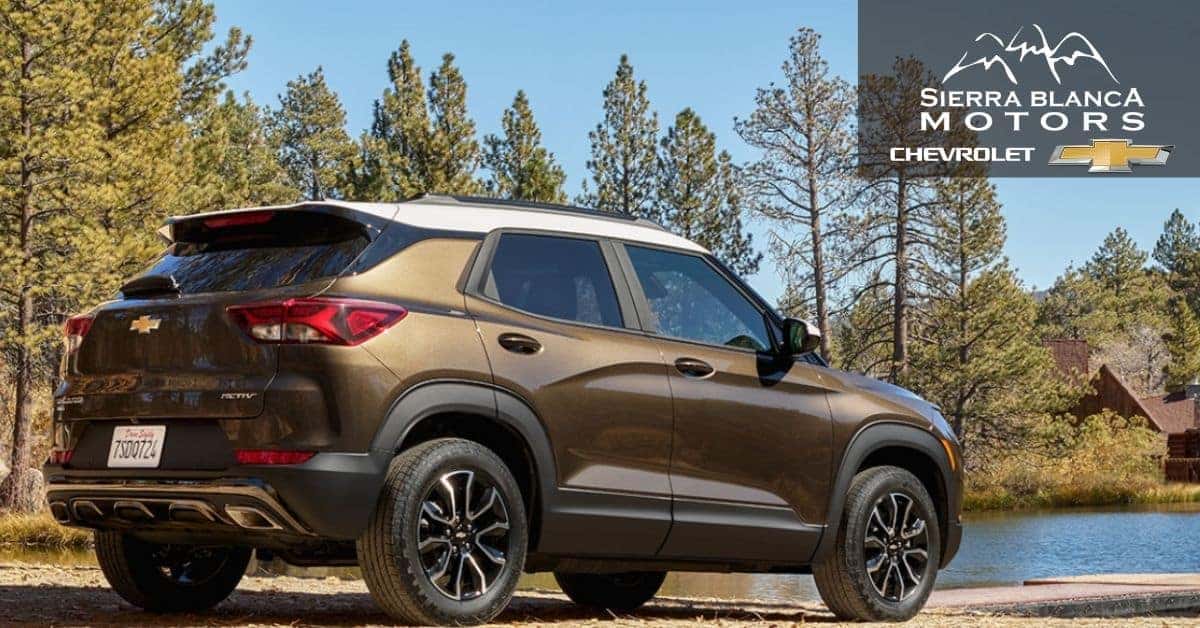 2021 Chevrolet Trailblazer | Sierra Blanca Motors | Ruidoso, NM
The 2021 Chevrolet Trailblazer is engineered with precision and integrity to perform exceptionally well both on and off the road. It's also easy on the eye, featuring a fresh, modern design that shines in its class.
The new Trailblazer is available in five trim levels: The Chevy Trailblazer L, Chevy Trailblazer LS, Chevy Trailblazer LT, Chevy Trailblazer ACTIV, and Chevy Trailblazer RS.
Sierra Blanca Motors is the best place to buy your next car. We have the 2021 Trailblazer for sale at our dealership in Ruidoso, NM. Call (575) 315-0145 to speak to our sales representatives or contact us online. We are always happy to help.
2021 Chevrolet Trailblazer Inventory
2021 Trailblazer Capability
The base versions of the new Trailblazer has a turbocharged 1.2-liter engine, while the upgrade is a turbocharged 1.3-liter three-cylinder. Both engines come with a continuously variable transmission (CVT) as the standard. The smaller engine is 137 hp while its 1.3-liter counterpart is 155 hp. Opting for an all-wheel-drive means going for the 1.3 liter that swaps the CTV for a more powerful 9-speed automatic.
Inside the Chevy Trailblazer 2021, you'll find plenty of cargo space by folding the rear seats down, allowing for 54.4 cubic ft. of cargo volume. The front passenger seat can also fold flat to create room for objects up to 8.5 feet long.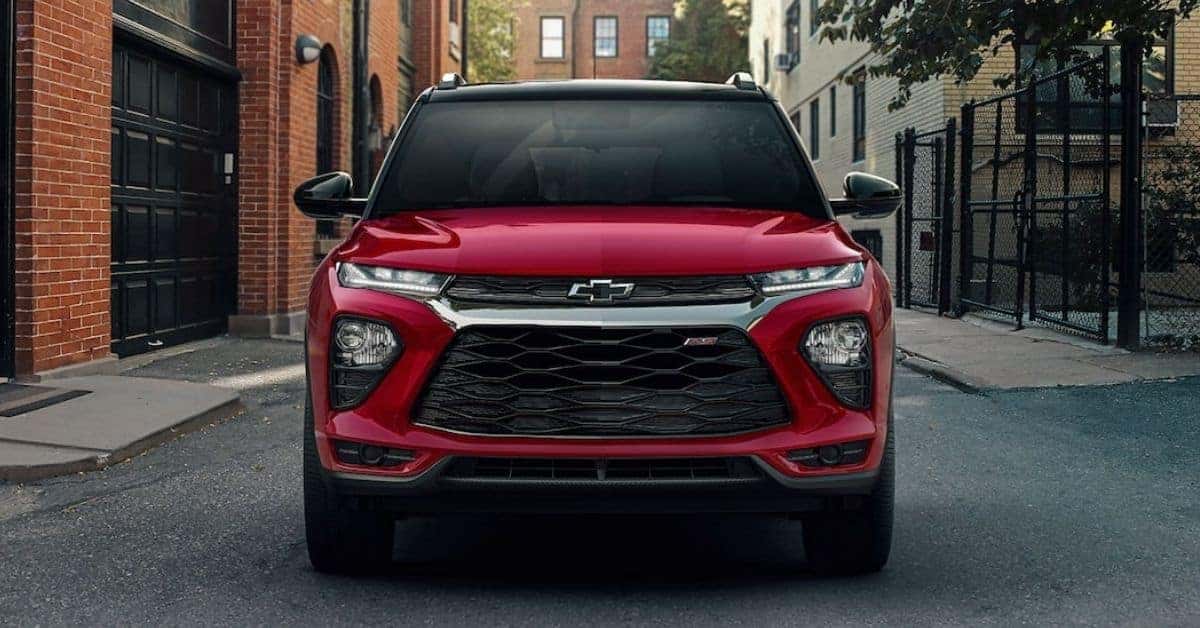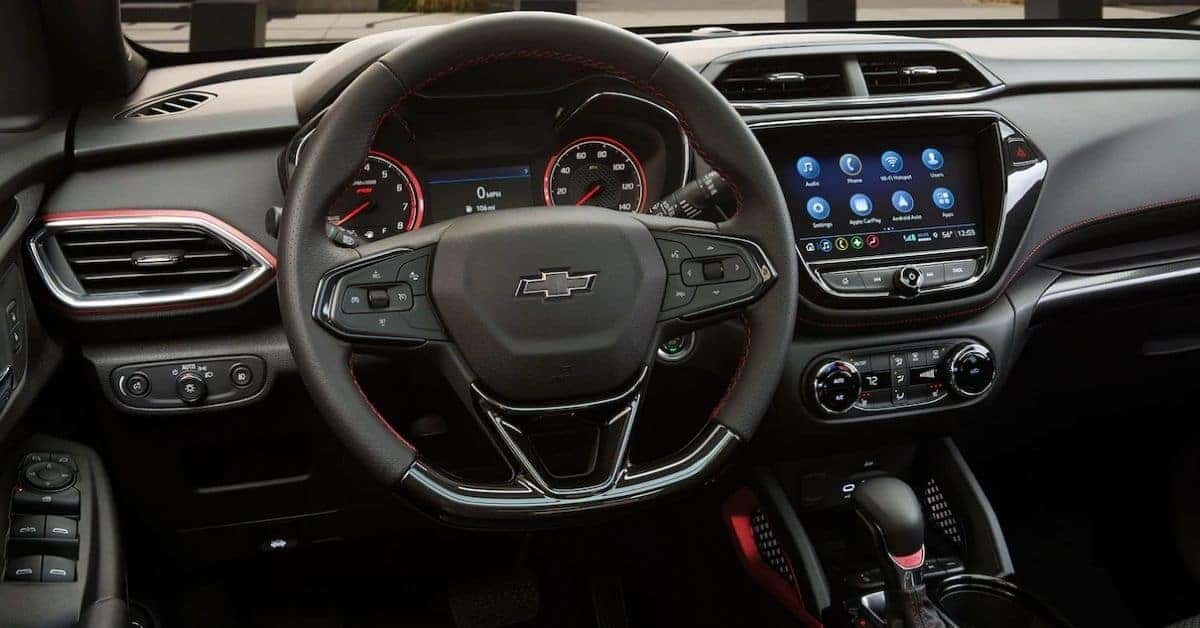 2021 Chevrolet Trailblazer Safety Features
Chevrolet takes pride in making sure its vehicles are not only good looking but also safe. As such, the new Chevy Trailblazer comes with plenty of advanced safety features to give you peace of mind on the road. Some of the standard and available safety and driver-assistance features include:
- Lane keep assist
- Lane departure warning
- Automatic high-beam headlights
- Automatic emergency braking
- Pedestrian detection
- Forward collision warning
- Rearview camera
You also have the option to set speed and volume limits for a secondary driver, which can come in handy if you have a teen driver.
2021 Chevy Trailblazer Technology
The Trailblazer's Infotainment 3 system allows you to connect to your devices using wireless Android Auto and wireless Apple CarPlay. The car also comes with Alexa built-in. That means you can listen to your favorite tunes, link to your smartphone or tablet, and even add to your Amazon shopping list.
If your phone is running low on battery, you can always power it up on the available wireless charging pad. Forget about driving around with a dead phone battery.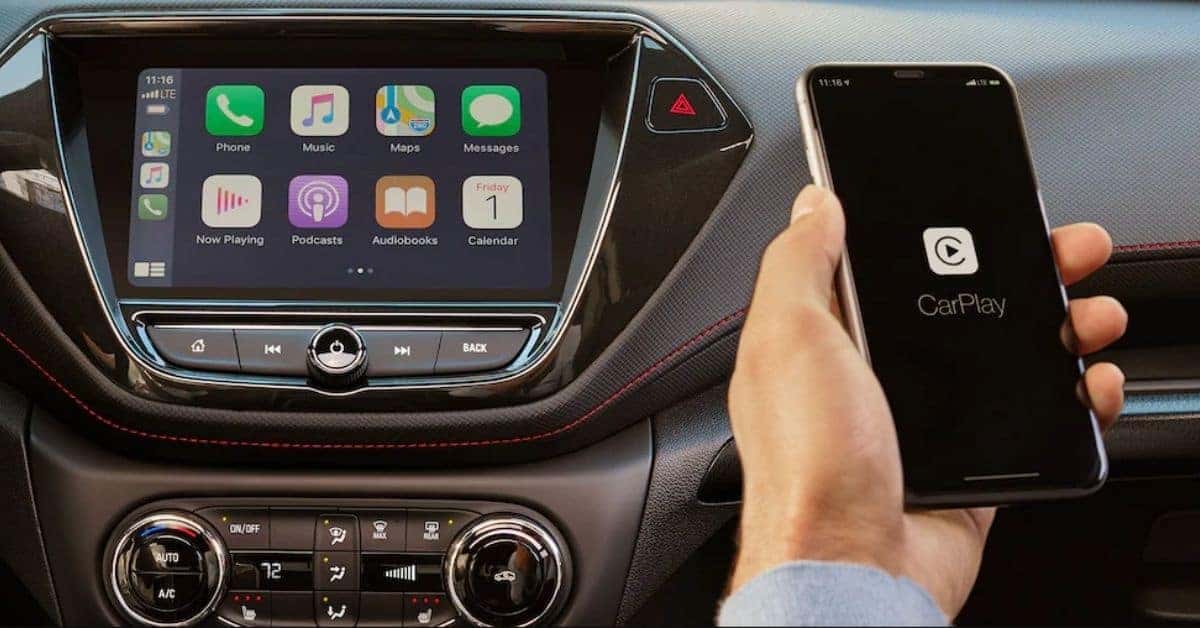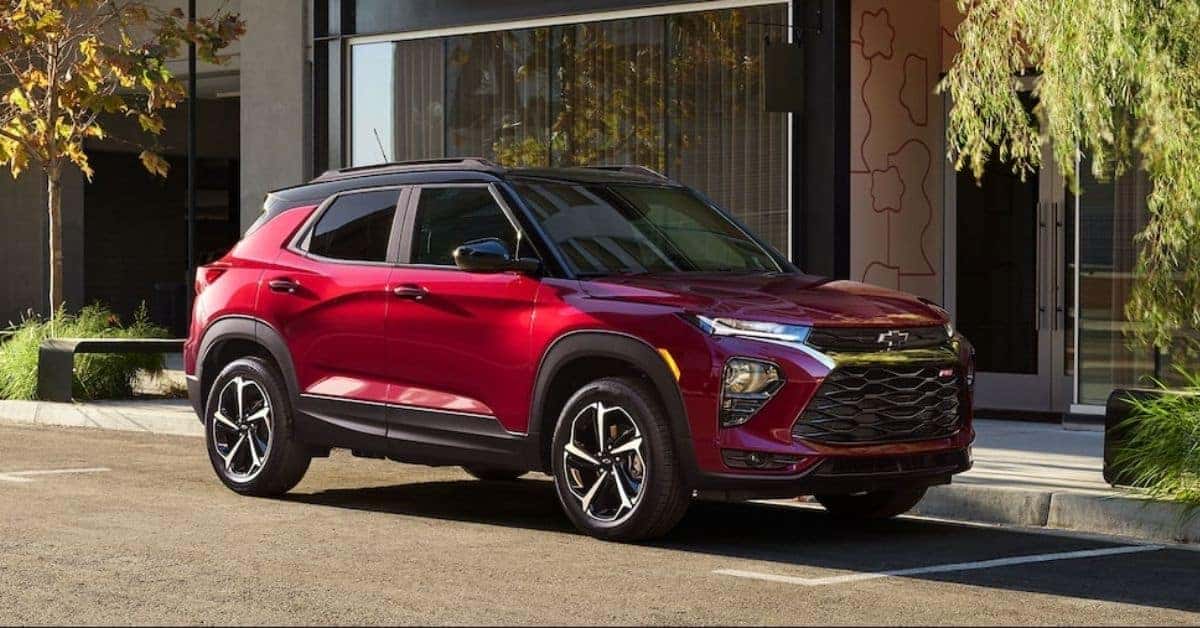 2021 Chevy Trailblazer for Sale | Incentives and Lease Offers
At Sierra Blanca Motors, we offer the best 2021 Trailblazer price on the market. Find great deals by checking out our incentives as well.
Are you interested in getting a lease? Perhaps you need financing. Don't sweat. We've got you covered with a wide range of lease offers and financing options.
Our staff at the Sierra Blanca Motors finance center will be happy to help you choose the best financing option for your situation. Set things in motion by filling out an online finance application, and our staff will take over from there.
Sierra Blanca Motors | Your 2021 Chevrolet Trailblazer Dealership
Sierra Blanca Motors is a family-owned business serving Ruidoso, Roswell, Las Cruces, Alamogordo, and the surrounding areas for more than 50 years. Our mission is to help you find the perfect vehicle for your needs. We have an outstanding collection of vehicles, and there's nowhere better to get a great deal on the 2021 Chevy Trailblazer.
Are you looking for your next vehicle? Sierra Blanca Motors has the best deals on the market. Please visit us in Ruidoso, NM, contact us online, or call our sales department today at (575) 315-0145.