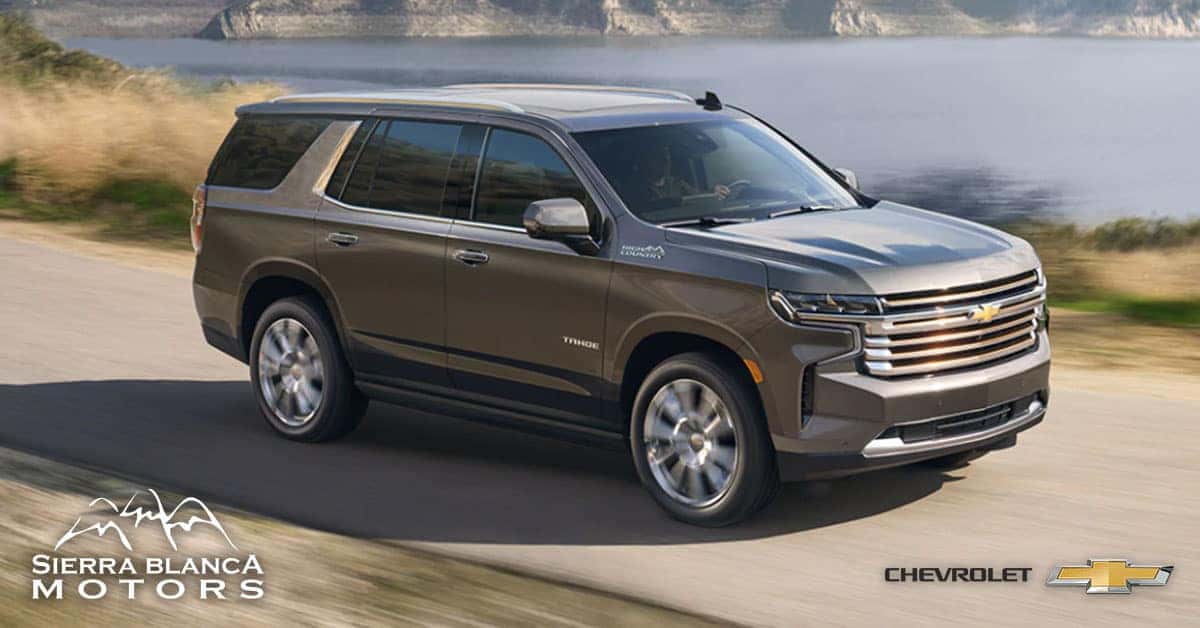 2021 Chevrolet Tahoe at Sierra Blanca Motors
Seeing the new Chevrolet Tahoe proves that love at first sight is real. Bigger and bolder than any previous versions, the 2021 Tahoe is the perfect vehicle for the urban road warrior. With a powerful V-8 engine, you'll feel the power behind the wheel.
The 2021 Tahoe solves suspension issues we saw in earlier incarnations. The new Chevy Tahoe is not only more dominant but more stable on the road, and several new driver-assistance features make it even safer to drive.
The 2021 Tahoe delivers extra space, attractive features, and good, old-fashioned quality. Can you resist? Learn all you need about the 2021 Chevrolet Tahoe below to see.
2021 Chevrolet Tahoe Inventory
2021 Chevrolet Tahoe Capability
Choose between a 355 horsepower or 420 horsepower V8 engine to power your new Chevy Tahoe. The standard models go from 0 to 60 mph in 7.2 seconds, and the RST model's upgraded powertrain shaves an impressive 1.5 seconds off that time.
What's most impressive about the new Chevrolet Tahoe is how well it handles. Considering its height, you'd expect the cabin to shake at high speeds, but the magnetic ride control eases any unpleasant sensations by effectively dampening movement.
The 2021 Tahoe can tow up to 8,600 pounds, impressive considering it is a mid-size SUV.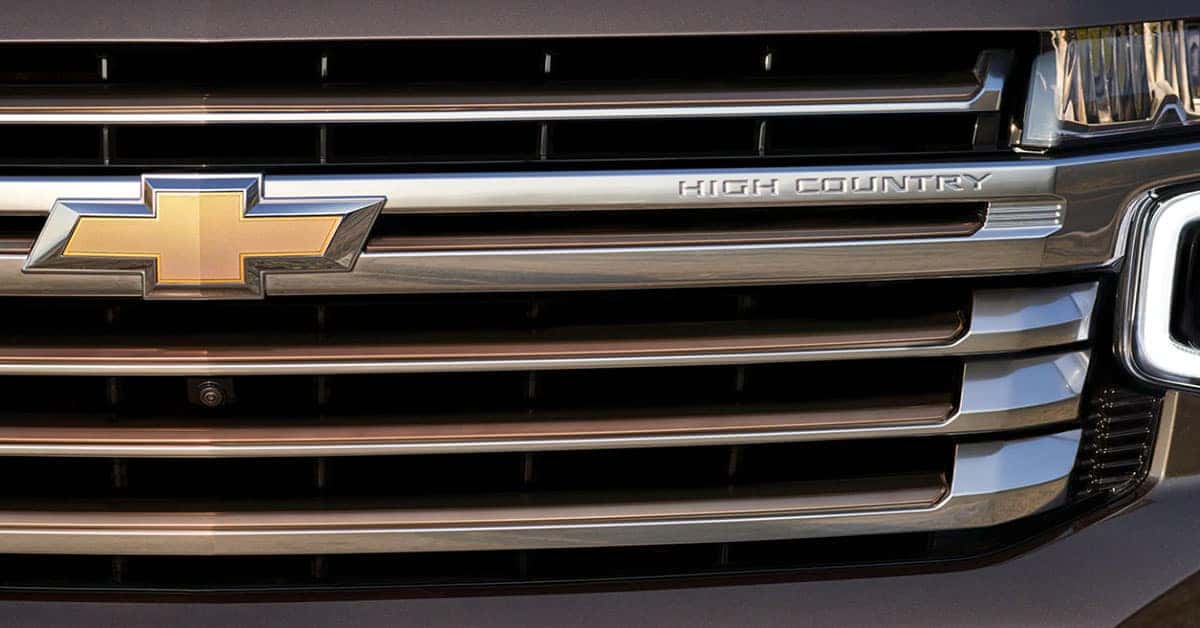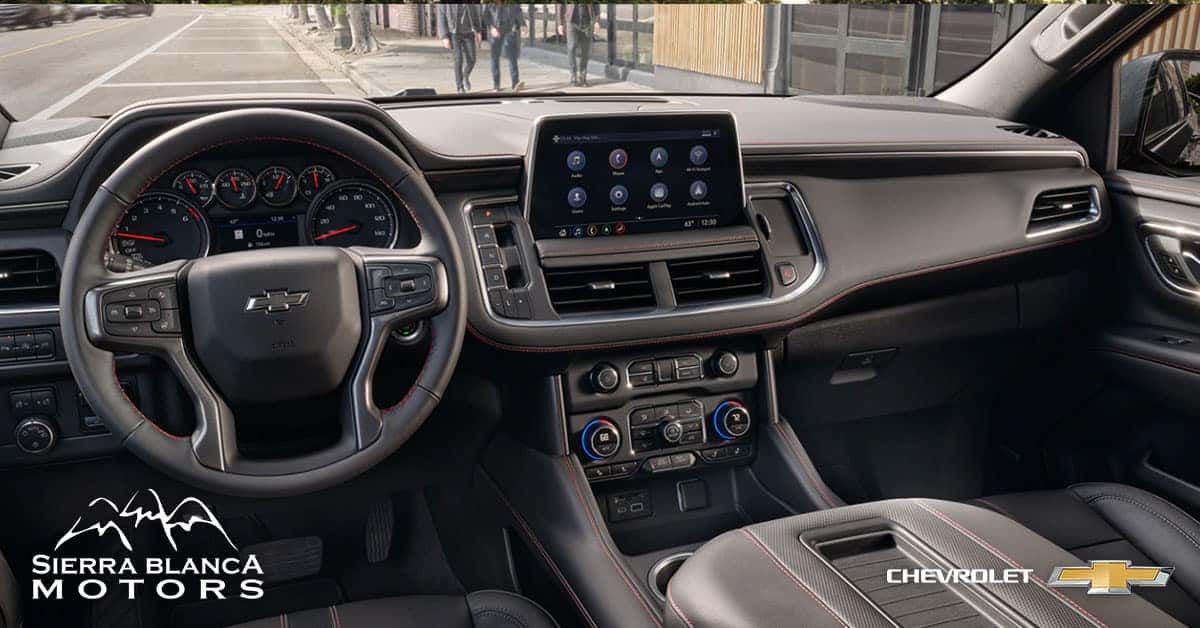 Tahoe 2021 Safety Features
The driver assistance features allow this vehicle to almost drive itself. New safety features of the 2021 Tahoe include:
- ABS brakes: The highly efficient braking system kicks in at under 50 MPH for better safety
- Auto high beams: The front sensors monitor lighting conditions. The high beams come on automatically in dangerous low-light conditions
- Following distance indicator: If you're following the car ahead too closely, your Chevrolet Tahoe will alert you
- Automatic emergency and front pedestrian braking: Both features work in conjunction with the collision alert system. They'll engage automatically to reduce the impact of a crash when an impact is unavoidable
2021 Chevy Tahoe Technology
The Chevy Tahoe high country and Z71 feature a four-corner air ride adaptive suspension, meaning the system can adjust the vehicle's height to increase clearance on rough terrain.
The vehicle sits lower on smooth roads to lower the Chevy Tahoe MPG rate. Being able to lower the cabin also makes it easier to get in and out of your vehicle.
The discreet heads-up system displays on your windshield to alert you of dangers without distracting you.
The rear media entertainment system deserves a special mention here. With an optional display linked to nine camera views and Wi-Fi, your children will never be bored again.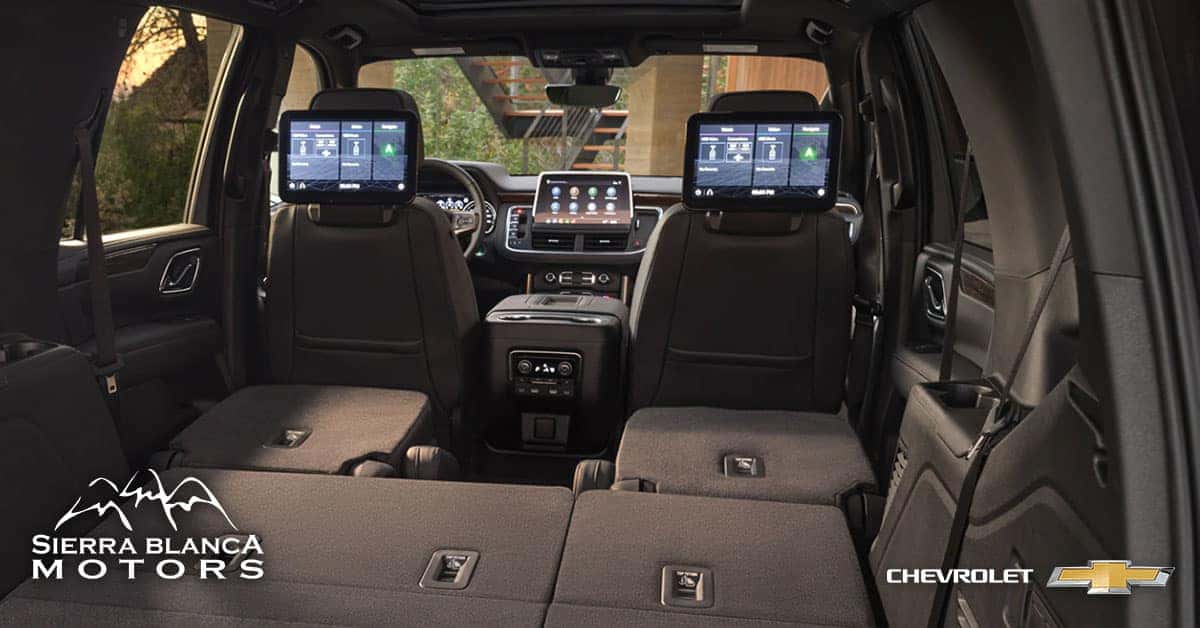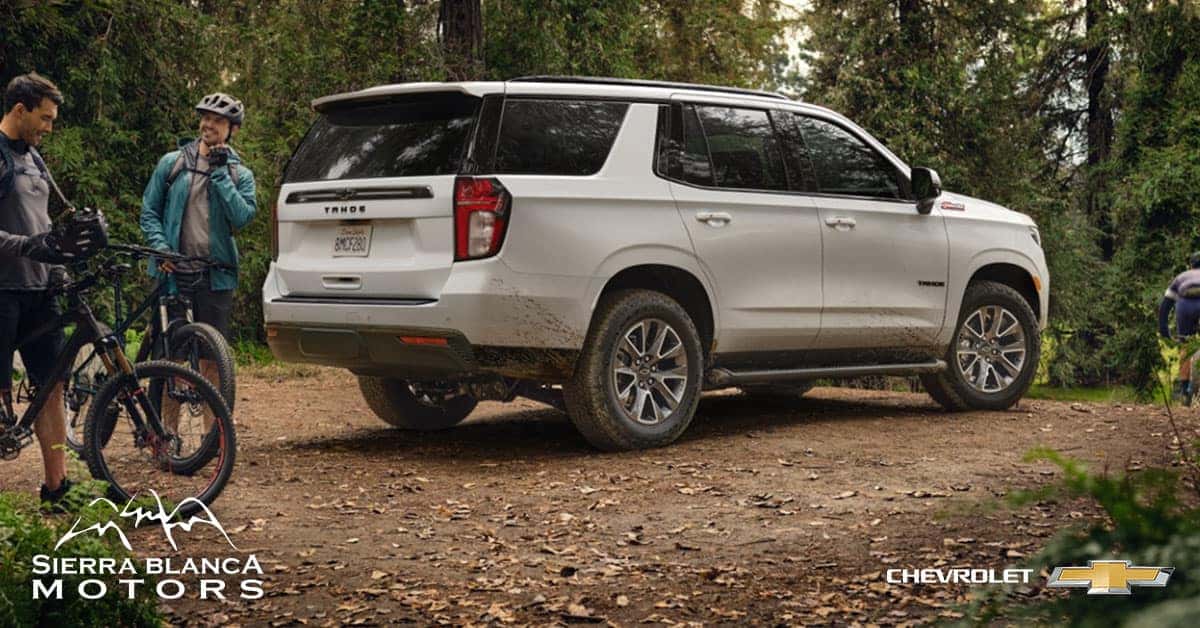 2021 Chevrolet Tahoe Incentives and Offers
We go the extra mile to give you the best value for the money when we place a Chevy Tahoe for sale. Check out our incentives and offers or contact us to see how we can sweeten the deal.
Full lineup: Start with the "Full Lineup" section to see if we have a special deal on a Chevrolet Tahoe For Sale
Cash offers: Claim your cash allowance of up to $6,000 to spend on accessories and upgrades for your new vehicle
Finance offers: We've done the legwork to secure the best rates for you so that you don't have to shop around when we list a Tahoe For Sale
Lease offers: Get the best deal on your leased new Chevy Tahoe
Sierra Blanca Motors | Your 2021 Chevrolet Tahoe Dealership
Sierra Blanca Motors is one of the best options in New Mexico for a 2021 Chevrolet Tahoe. Started in 1965, we're one of the few family-owned and operated dealerships in the area because there's nothing more important than family.
Join our family to get the best service and deals. When you experience how good our service is, you won't hesitate to recommend us to your family and friends.
Are you ready to feel the Sierra Blanca Motors difference? If you live in Ruidoso, Roswell, Alamogordo, Artesia, or the surrounding communities, our team is here to help with the purchase of your 2021 Tahoe.